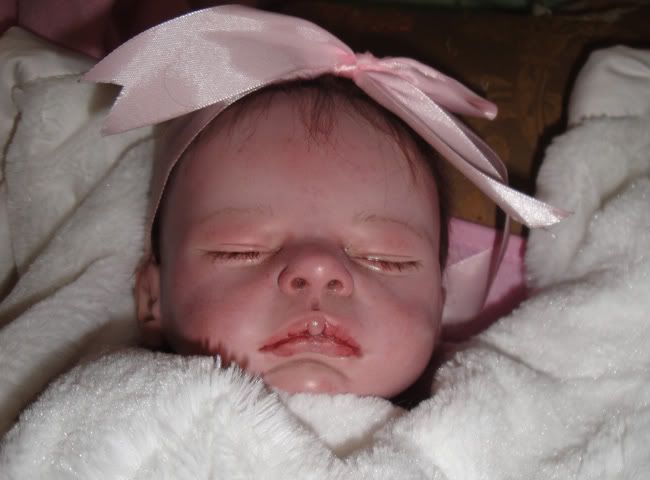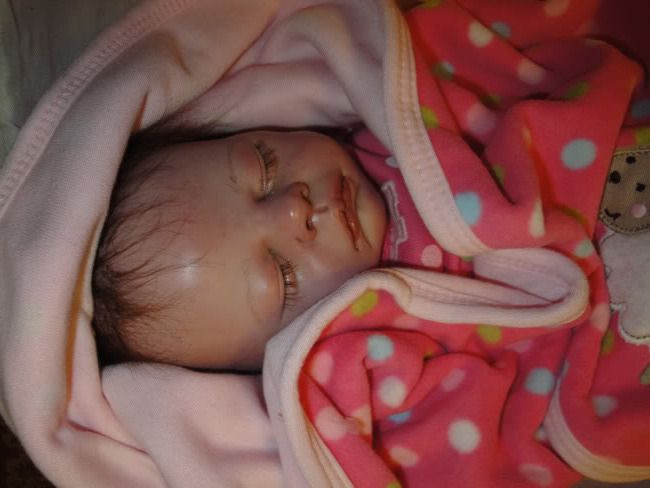 All About Isabella Rose
Isabella Rose started as a beautiful sculpture by the talented renowned artist Marissa May and was reborn with lots of patience, time and love by the reborn artist and doll maker Rachel Leah. This beautiful precious reborn baby Isabella Rose was born November 20, 2011 at 3:15 PM. She is a healthy star doll baby girl 18 in. tall, and weighs 5 lbs. 13 oz. Little baby Isabella Rose is up for adoption looking for a wonderful loving home with a great mommy, daddy, or both. I am completely in love with this most perfectly beautiful and adorable baby She is amazingly real looking, and I am very happy with the way she turned out. Click Here to view different reactions people have when seeing her for the first time.She is such a precious little girl that she will melt every ones heart, and you can see by the videos just a few of these happy reactions. She is a very beautiful and sweet reborn baby. Reborning Isabella Rose took many hours of work mixed with lots of love and patience. I used many thin layers of Genisis heat set paints to make her. These paints are permanent and never fade. I micro rooted littleIsabella Rose's hair one or two hairs at a time with very good quality baby soft mohair hair used for reborn babies. She is a pleasure to look at, and an even greater pleasure to hold. If you have been looking for a little baby girl, than you won't want to miss this one. She is a must have to add to your collection or to be your very first.If you believe you are a good fit for Isabella Rose, why not Buy her now before she gets away. Isabella Rose is worth thousands of dollars and she will grow in value. She is already a celebrity on youtube. I am selling her for only $1000. Anyone would be lucky and happy and thrilled to adopt this little precious Isabella Rose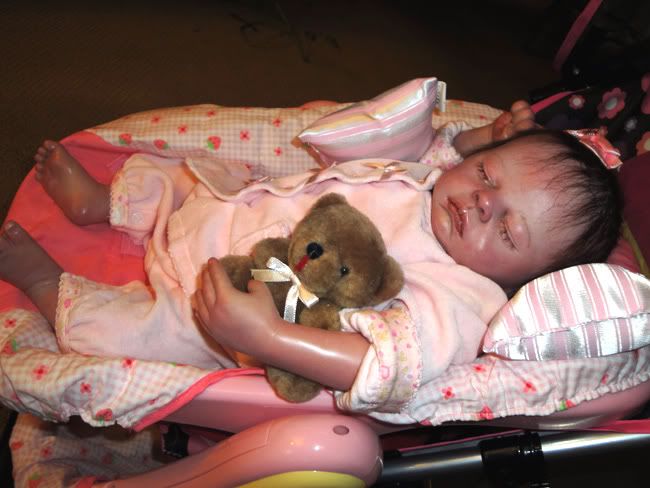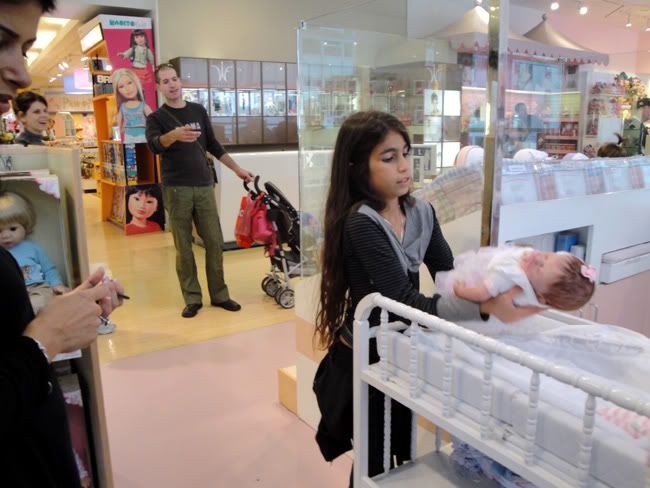 People watch as a a little girl handles star doll Isabella Rose with Care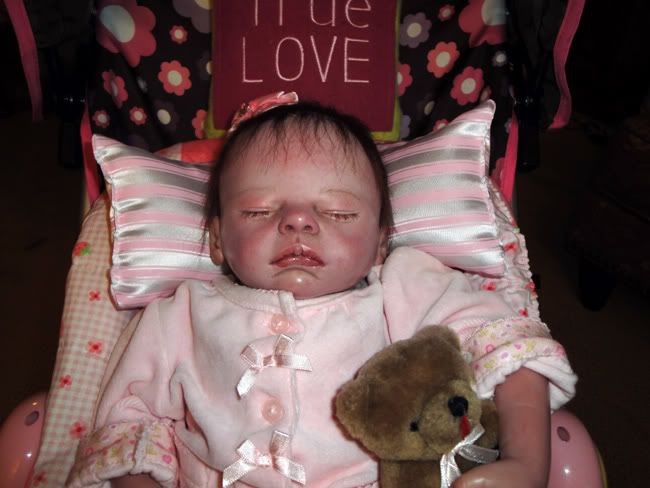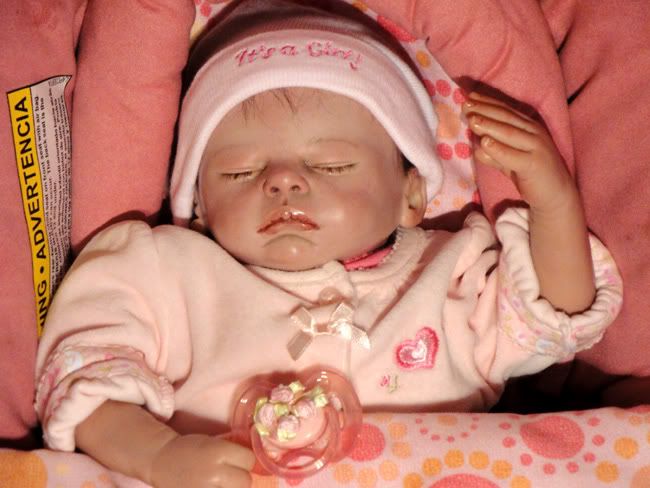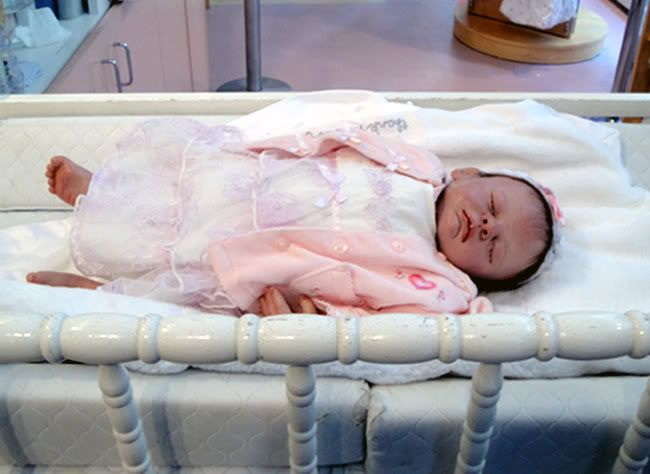 Details at a Glance:
Date of Birth - Nov 20, 2011
Weight - 5 lbs 13 oz.
Length - 18 "
Hair - Medium Brown
Eyes - Closed
Eyelashes - Brown
Limbs - Three Quarter Arms and Legs
Sculpturer - Marissa May
Reborn Artist - Leah Greenwald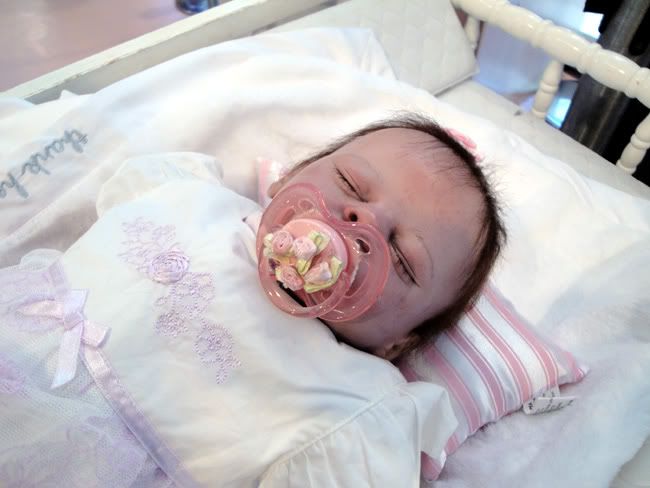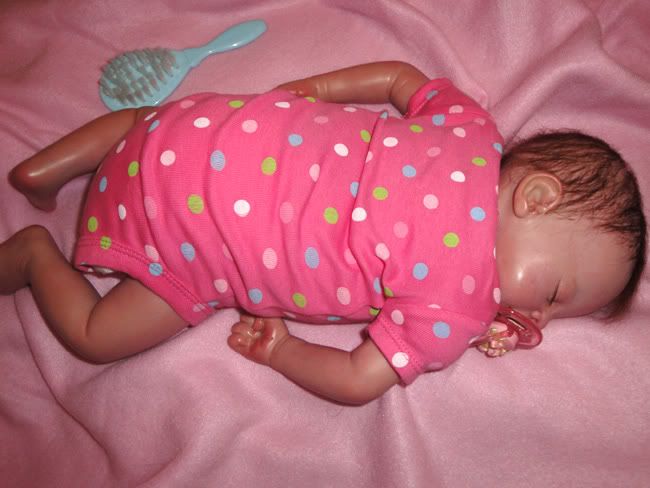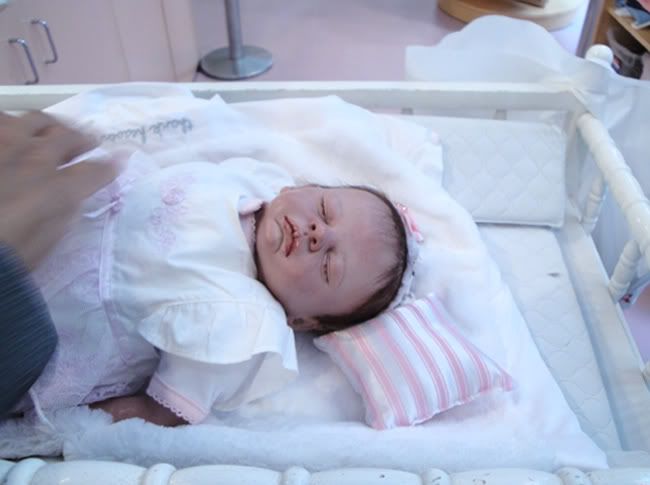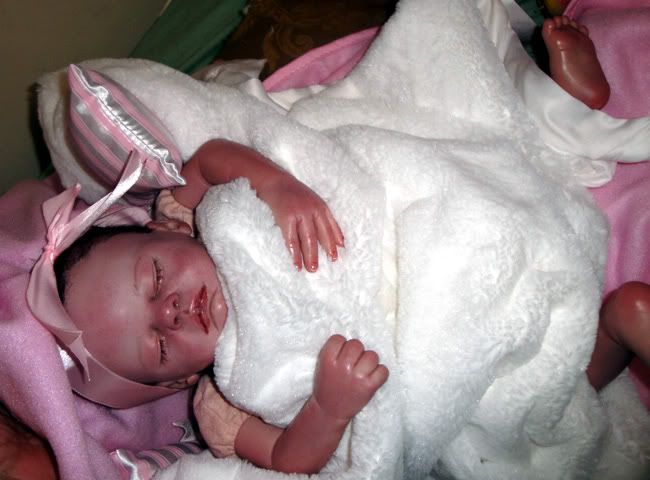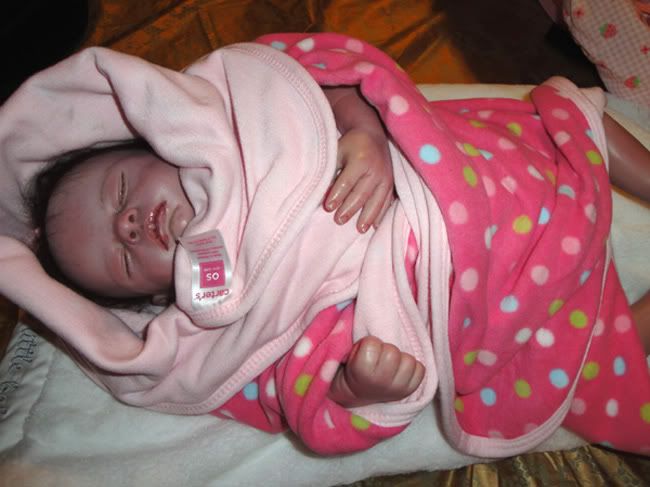 Click Here to see two girls admire Isabella Rose, New York
Click Here to see Isabella Rose in front of FAO Schwarz, New York
Click Here to see Isabella Rose with people in NYC
Click Here To See Isabella Rose with people in Williamsburg, VA
3/4 Limbs
Really Soft Vinyl
Beautiful Outfits
Jointed doe suede body
Gorgeous micro rooted hair
Manicured nails
Genesis Heat Set Paints
Beautiful realistic eyelashes
Beautiful newborn complexion
No wrinkles were forgotten
Delicate veins where babies normally have them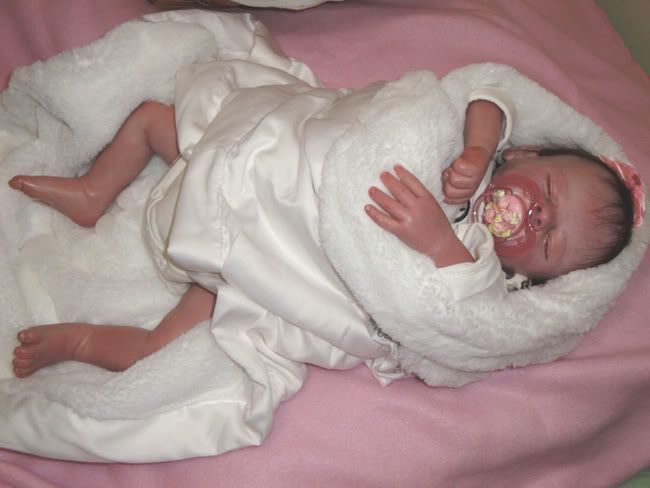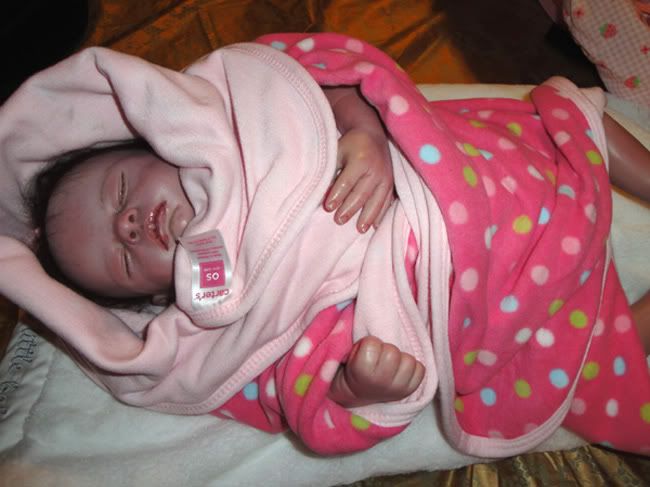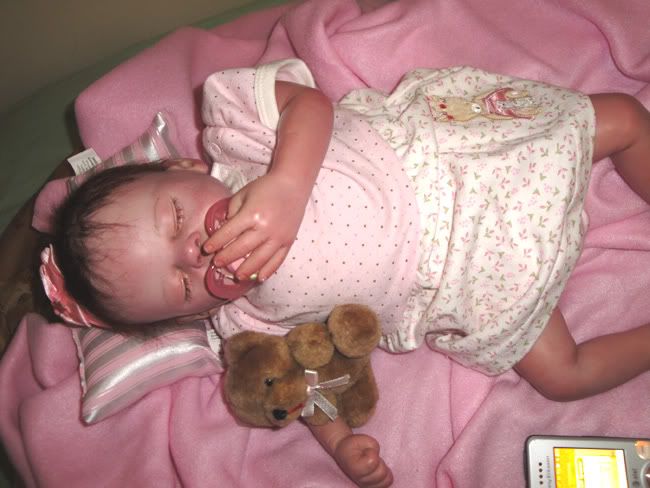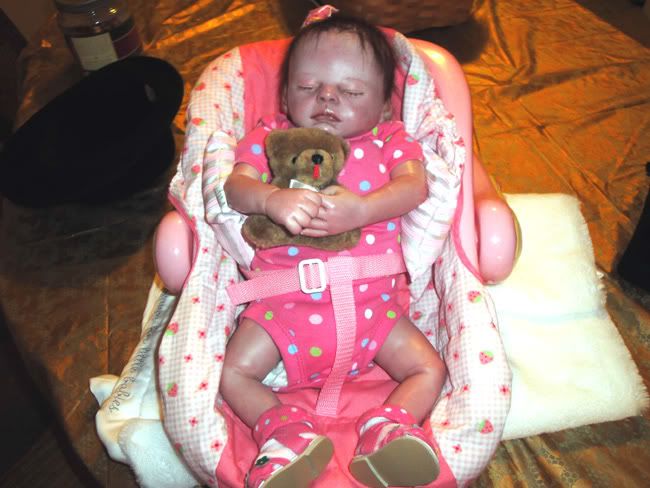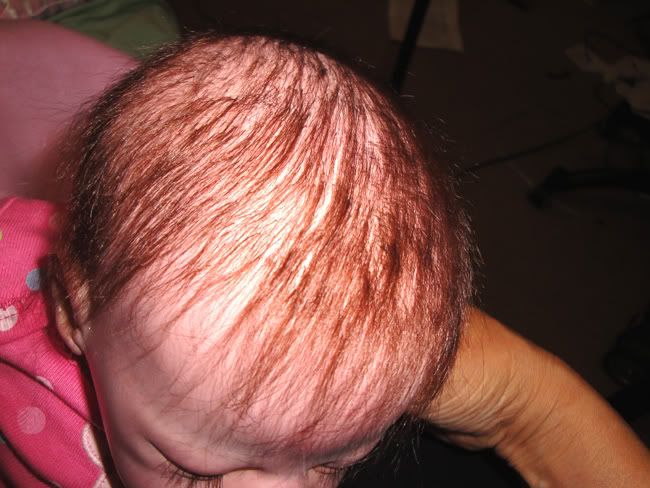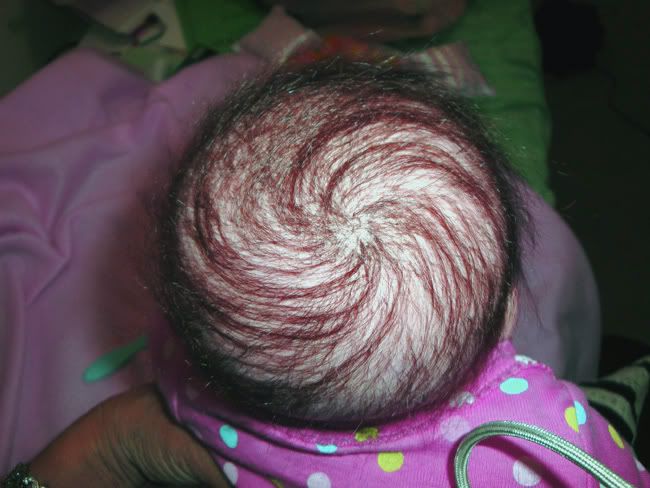 We will also give you a signed drawing of Isabella Rose
The framed painted portrait of Isabella Rose is painted by the South Korean artist Su Lee. See the painting of Isabella Rose near the bottom of the page or click the link below to watch video footage of artist Su Lee painting Isabella Rose.
Click Here for Video of Isabella Rose getting her picture painted
It took over 65 hours of work to reborn Isabella Rose. All the hair is hand rooted and securely glued with water proof glue inside the head so you can gently wash, and style the hair with a soft baby brush when needed. I have added two very powerful magnets in Isabella Rose's head. One is behind her mouth for her magnetic pacifier, and one is on top of her head for her pink bow. People with a pace maker are not recommended to be close to magnets, and I will be glad to remove the magnets for you if needed. She has lifelike skin tones just like a real newborn baby. She also has slight veining in the areas where the skin is thinner, not real bold but just light enough to see. The bottoms of her feet have the cutest pinkish baby tones and pink little heels. The details are amazing. Isabella Rose is filled with tiny glass beads for added weight plus imitation fat and poly-fil for realism and extra softness. I made her head fall back just like a real baby and you will need to gently hold it to support it. She is the size of a real newborn baby, so it is very easy fffto buy clothes for her. I hdave shaded her lips to look realistic, soft, and sweet like real baby lips. They have a slight wet appearance. All of her tiny toes and fingers are manicured with soft ivory tips and sealed. Look at all the pictures, and if you fall in love with her you were meant to adopt her. Isabella Rose is a beautiful collectable doll and she will give you and your children's children lots of comfort, pleasure, and joy. She can last many lifetimes if taken care of properly.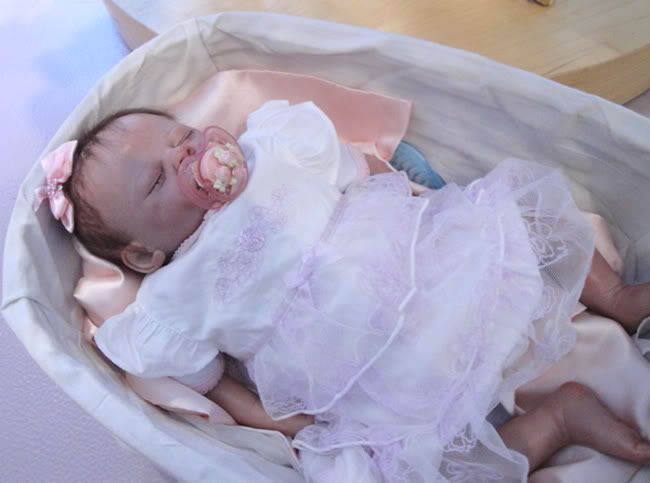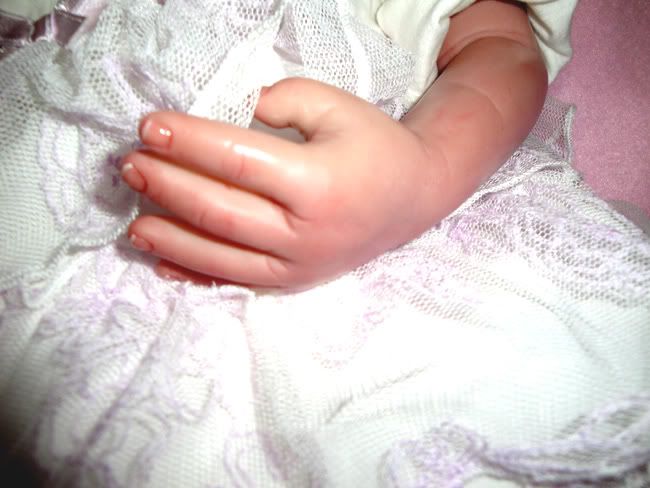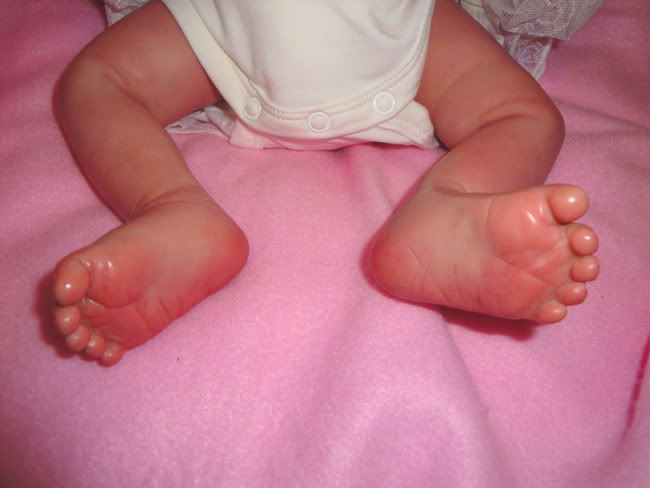 Coming Home!
Isabella Rose will go to her new home with the following:
One Birth Certificate
One attachable hair piece
One attachable pacifier
One blanket and a toy
The beautiful dress that is seen on this web page
Three more outfits for your Beautiful Isabela Rose
One little bib
Three beautiful birth announcement cards
and more surprise gifts!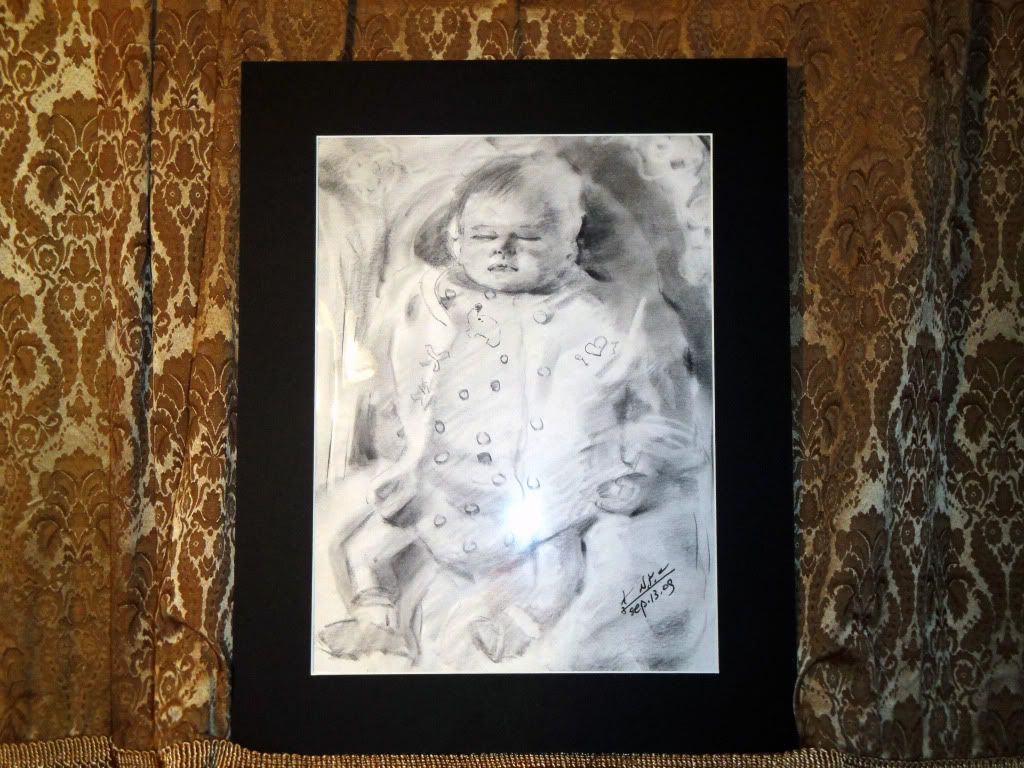 Postage and Fees!


You can adopt Isabella Rose today for just $1000.
Shipping costs $36 in the continental US. $56 anywhere else.
Insurance is included in shipping costs
Thank you for visiting Forever Love Nursery
and Congratulations on your choice to Adopt!
Cost in America: $1036.
---
Cost outside of America: $1056.
---
Need to contact us? Click this link.